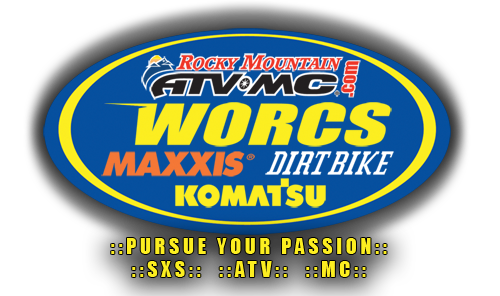 We are being told that there will be no more contract extensions from the state of Arizona to allow any racing at Lake Havasu. That is why we split the weekends to try and get the last bit of fun out of this great course. Please make sure you look at the details and the unique weekend lay out for both ATV/SXS and the separate motorcycle weekend.
Most classes race twice per weekend. The only ones that do not are those that are Pro or qualify to race in a Pro race such as 450 A, 250 A, 125 A and 30 A on the motorcycle side and Prod A, Open A and 50A on the ATV side. You can still sign up for additional classes if you want.
All Pro classes only race once per weekend. There is separate pro MC and ATV practice times on Saturday.
There is a TEAM race on the motorcycle weekend. If enough ATV's want to do the same we will do that as well.
 Pre-entry will close the Tuesday night before each round.
There is VIP and VIP + parking available online on the preregistration form. VIP parking is reserved parking; must arrive by 8am Saturday or spot will be lost. VIP+ is reserved parking, including one RV dump, and water fill up during the weekend, must arrive by 8am Saturday or spot will be lost.
Our host hotels are almost full so act quickly to get a room.

Host Hotel: Quality Inn & Suites 271 Lake Havasu Ave S
Lake Havasu CIty, AZ 86403 Phone (928) 855-1111
Group Code: WORCS Racing

Hampton Inn Lake Havasu 245 London Bridge Road
Lake Havasu City, AZ 864003 Phone 928-855-4071
Booking Code: CHXWRC

Come enjoy one last lap around the lake and make your own memories with us.